live edge slabs
and Dimensional lumber
We have the largest saw mill in maryland, an IDry Plus Vacuum Kiln, a 52" wide belt sander, 4x8 avid CNC machine, and a planer that can flatten anything you can dream of!

Oh, we also have hundreds of slabs, ready for you to purchase. We are Maryland's premier source for live edge slabs, and custom dimensional lumber.
You can make custom Tables, bars, counters and more!
Thinking of making your very own live edge coffee table or dining room table? We have you covered! We have one of the largest bandsaw mills in Maryland, we can cut 8′ wide, by 50′ long trees and have any size piece of wood you could think of. We air, then kiln dry all of our wood down to at least 10%. And we can even surface, and sand your piece for you.

We offer slabbing services as well, so if you have a piece of wood from your property that you want to turn into furniture, we can give you a price to cut the wood into usable pieces, and offer as much support going forward as needed to finish your live edge furniture.
For the home builders out there, we can take the lumber from the lot being cleared, and convert it into beams, posts, or other wood that can be used in the home building process, helping create a sustainable build.
We have every domestic species of wood, or we can get it, including:
Red and White oak

Maple

Spalted Maple

Cherry

Elm

Beech

Tulip Poplar

Box Elder

Hickory

Cypress
Black and English Walnut

Ash

Basswood

Sycamore

Catalpa

Ambrosia Maple

Mulberry

Yellow Pine

Cedar

Burls of many species
Here for the community! We have equipment for rental.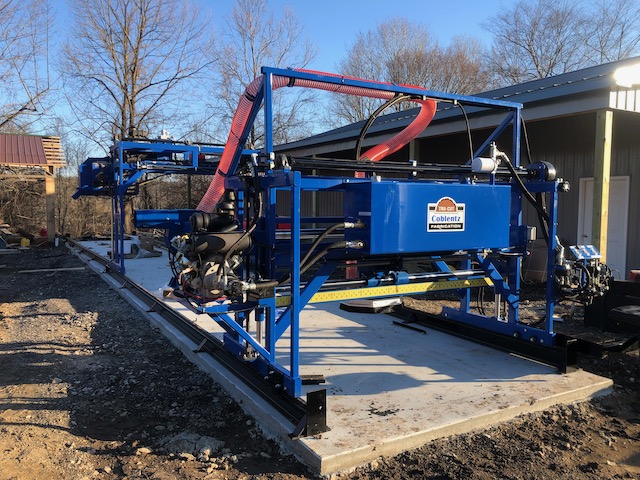 Years ago we had a hobby shop, and only dreamed of being able to pass our pieces through a wide belt sander instead of hand sanding. Now we have it, and if you need it, we can help. Following is the list of equipment we have for rent:
52″ double head wide belt sander
8'x30′ trucut planer/surfacer
8'x4′ cnc table
Idry Plus vacuum kiln
Woodmizer LT 40
Trucut 96″ bandsaw mill